Saturday, November 19, 2016
Stop Motion At Its Best...Or Worst?
I don't know whether to be creeped out by this...or thrilled.
See what you think.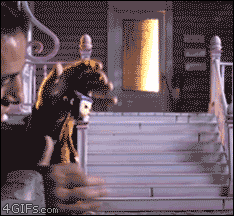 We have so many balls up in the air now, it's difficult to see in between them. So far, though, everything's staying aloft. Cle...

     Of course, she was very nice. The teenager who stood on my doorstep was cute and enthusiastic. She was in a competition to provide c...

     If you read my posts for news on antiques, frugal stuff and Bigfoot... you might want to gently close this and tiptoe away.      I a...