Saturday, November 19, 2016
Stop Motion At Its Best...Or Worst?
I don't know whether to be creeped out by this...or thrilled.
See what you think.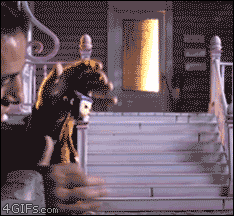 After four hours at Tuesday Morning's checkout line today, I can honestly relate. Okay, maybe a nap AND a cookie. 

Sue Garman, of Friendswood, TX, died recently of lung cancer.     She was an amazing quilt designer, an aficionado of applique (it was her...

     Of course, she was very nice. The teenager who stood on my doorstep was cute and enthusiastic. She was in a competition to provide c...