Saturday, November 19, 2016
Stop Motion At Its Best...Or Worst?
I don't know whether to be creeped out by this...or thrilled.
See what you think.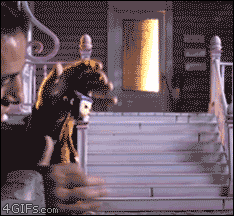 There are plenty of weird, sometimes frightening, sometimes silly things out there in the world that I just don't understand. Here...

Sue Garman, of Friendswood, TX, died recently of lung cancer.     She was an amazing quilt designer, an aficionado of applique (it was her...

     If you read my posts for news on antiques, frugal stuff and Bigfoot... you might want to gently close this and tiptoe away.      I a...