Saturday, November 19, 2016
Stop Motion At Its Best...Or Worst?
I don't know whether to be creeped out by this...or thrilled.
See what you think.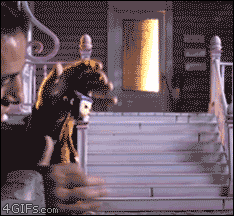 This is one of the most visually appealing star blocks I've seen in a long time...       and the pattern is free, thanks to Cath at Wom...

     Of course, she was very nice. The teenager who stood on my doorstep was cute and enthusiastic. She was in a competition to provide c...

Our gentle, soft Golden Lab died early this morning. She was nearly 14. We (including her buddy Charley) loved her dearly...and will miss ...