The temperature's dropping by the minute...but the Brick has a crackling fire going. It's snug in here...and so romantic.
Yep, romantic all right -- we've got a season each of NCIS and the Walking Dead to get through before next Thursday.
And we both seem to be coming down with the flu. (tummy trouble and regular visits to the bathroom -- extra interesting!)
The Brick is a wonderful guy -- really. And I know he loves me and the girls dearly. But sentiment? Romance? The Brick is an engineer by training and experience.
*When he asked me to share his life, I was headed out the door to go to work. The Brick said, "Oh by the way...would you marry me?" In the same tone that said we'd meet for lunch. (I said yes, anyways!)
* His first Christmas present was a five-pound box of chocolates. ("So you can share them with everybody else...you're getting kind of fat, anyways.")
* Another interesting present was a humidifier. (I got an awful lot of appliance presents until I put my foot down, and said no more.)
So I'm not expecting a lot on Thursday. But there will be a romantic present from me, a dinner by that same crackling fire
(appetizers, crab, chocolate mousse and a bottle of wine--hopefully we'll be over the stomach cramps and runs by then
), and I will continue to love this amazing man. Dearly.
* * * * * * * * *
In case you're still looking for reasonable ways to celebrate for your Valentine, though, stop by
Northern Cheapskate
for
some great ideas on a budget
. Or go to
Mom On Timeout
for some pretty roses - made from Hershey's Kisses! (
Go here for instructions
.)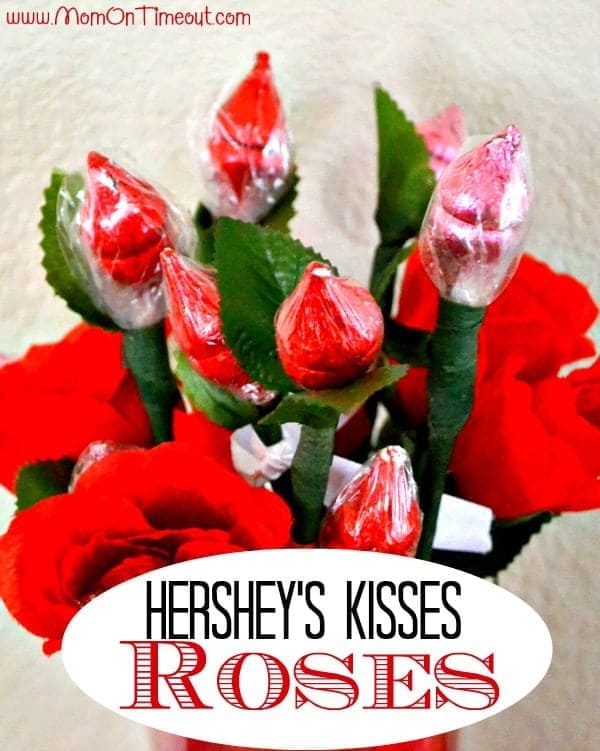 Get Rich Slowly
has
some good ideas, too
.
I've got some ideas of my own, as well:
*Your sweetie pie's favorite dessert -- in the case of the Brick, it's brownies, heavy on the chocolate and packed with nuts. (Yes, he'll get them.)
*A Valentine's Day card...sure, you can make one, but if time's short, try the dollar store. Another source, surprisingly reasonable: many thrift shops have a card section.
*A flowering plant or smaller arrangement, instead of roses. Pretty much every year the Brick has bought me roses for Valentine's Day, they've drooped and faded within a few days. I'd rather have flowers that hang around longer than that. A good choice: chrysanthemums, carnations or freesia. (
More ideas here
.)
As for me, if the Brick comes up with a new video and a bar of dark chocolate studded with nuts...good enough.