These have been showing up lately online...I never thought I'd see a sexy quilt hunk (except for the Brick), but here they are. I threw in a Crafting Hunk or two, as well. Enjoy.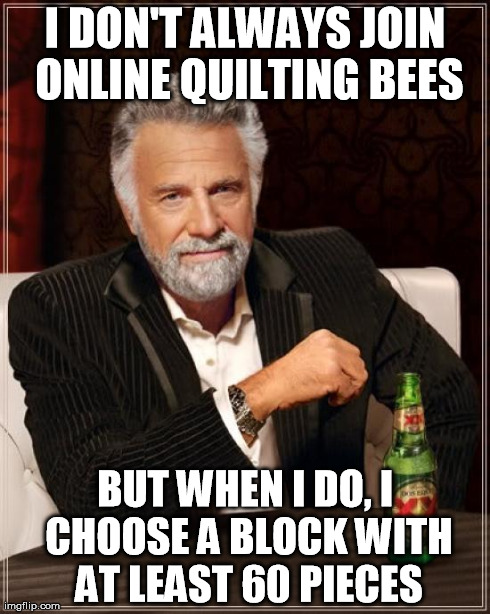 Ryan Gosling, the Beer Guy and others are sweet. (You can even make a meme for yourself.)
But the cutest Quilt Hunk of all is...