Remember the
newspapered ceiling I showed you in a past Monday Stuff post
?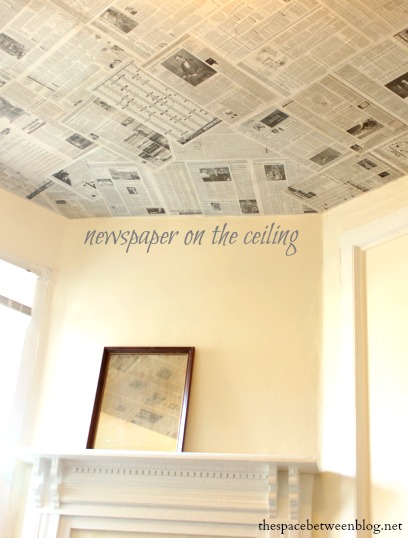 Don't throw your papers away yet. There's more to try.
This wonderful dresser would be a great way to use vintage papers...or book pages, for that matter. Find out
full details here, plus photos
.
I love the warm gold-and-cream look of this piece
More newspaper crafts are here
. (Check out the colored bowls especially.)
And
some cool stuff via the Nester
, who's decorated for a literary party with book and newspaper pages!
Or this one...
Marvelous stuff, especially if you love words. What nicer way to keep them close by.