Gray clouds pushed over the horizon when we woke up this morning. Chilly air, too. I cut up the last pumpkin for the chickens before it froze. (The chickies were unaffected, pecking and shoving each other around, but headed straight for the coop when the wind picked up.)
Charley the dog loved the brisk air, jumping and leaping. He took time out to yell at the 'evil' doves who persist in hanging around on the telephone wire. (
Shame
on them. This is
his
yard!)
I shivered back into the house, Abby the dog close on my heels. Time for an extra pair of socks, and checking the forecast.
One flake, then another. Eventually, it turned into: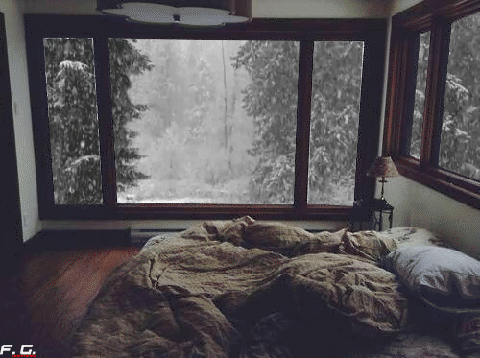 Our first big snow of the season. 'Big' is relative -- the mountains have been having snowfall for months now. Finally we flatlanders can experience it, too.
Guess I'd better go
make some soup. (Maybe this, instead.)
Or a
snowball sundae.
What the hey --
maybe this, too
. After all, it's starting to accumulate.